Here at Kudos we are very proud of the level of service that we offer, not only for our own new customers but also for those who have purchased elsewhere and now decide to use our services for their ongoing care.
Please see below for a comprehensive set of reviews. We are proud to be members of Checkatrade and to be accredited by the Which? Trusted Traders scheme. You will find our most recent reviews by clicking on the relevant links below.
Please note: whilst you will see reviews for new installations and annual services, you will also see a high number of repair and maintenance work for customers who have purchased elsewhere and have either been let down by their original supplier or switched to us for another reason.

Kudos Stairlifts are an accredited Which? Trusted Trader. Endorsed for installations & servicing of Stairlifts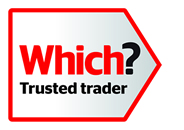 AVERAGE RATINGS:
Based on customer ratings out of 5
Customer service: 5.0         
Quality: 5.0        
Value: 4.7
Our favourite review of the month is…
"Brilliant job. Prompt and professional. If you need a stair lift choose "Kudos", most professional with a great back-up service and a smile. Thank you."
Kathleen in Hertfordshire
Click here to see more of our Which? Trusted Trader customer reviews.

Live Checkatrade reviews feed
Our historical feedback can be found below

Our star ratings are marked by our customers in the following areas:
Quality of work/product
Reliability
Tidiness
Courtesy


Service, Repairs & Maintenance Reviews
Repair Stannah 400



"More than happy"
Customer in London – September 2015
---
Repair work



"Very happy"
Customer in Fareham – September 2015
---
Repair Acorn 80 curved lift



"Came within 24 hours and fixed problem. Thank you"
Customer in Wembley – September 2015
---
Acorn 80 repair



"Very happy with Kudos but not with the stairlift (which wasn't supplied by Kudos!)"
Customer in Birmingham – September 2015
---
Repair and service on stairlift



"This was an excellent service"
Customer in Redhill – August 2015
---
Service Acorn 120



"Very polite and helpful, arrived on time, stair lift now working well, very pleased."
Customer in Sandhurst – August 2015
---
Removal of a satirlift for house sale



"Very happy with the overall experience of Kudos Stairlifts"
Customer in Stevenage – August 2015
---
Service



"Very good"
Customer in Hayes – August 2015
---
Repair Stairlift



"Couldn't fault Kudos"
Customer in Redhill – August 2015
---
Service Flow 2 stairlift



"Very happy with service and improvement of operation"
Customer in Edenbridge – August 2015
---
Repair to Acorn 80



"Excellent work as normal, used before and would use again"
Customer in Birmingham – August 2015
---
Acorn 80 service and repair



"Excellent work by Troy – very pleased. Thanks you"
Customer in Farnborough – August 2015
---
Service on a Minivator 950



"Very helpful engineer – very happy with Kudos"
Customer in Birmingham – August 2015
---
Service on a Thyssen stairlift



"Very prompt service, very happy with Kudos, will use them again."
Customer in Stourbridge – August 2015
---
Emergency breakdown call out curved stairlift



"Very pleasant, and solved the problem"
Customer in Biggleswade – August 2015
---
Scheduled stairlift maintenance



"Great service as always, friendly and tidy"
Customer in Staines upon Thames – August 2015


Supply and Install Curved stairlift

"
Excellent customer service, tidy, efficient and highly competent
"
Customer in Surbiton – September 2015
---
Straight stairlift installation



"Very satisfactory, stairs left clean and tidy"
Customer in Buckingham – September 2015
---
Installation of Straight stairlift



"Did a good job, found the controls very easy to use, very happy"
Customer in Orpington – September 2015
---
Install Stairlift



"Very good service, would recommend"
Customer in Sheerness – September 2015
---
Installation of stair lift



"Great service and fitting. Very happy"
Customer in Dereham – September 2015
---
Install Homeglide Extra Stairlift



"Arrived on time, no mess, "road test" informative – don't let him go!"
Customer in Leighton Buzzard – September 2015
---
Installation of a Thyssen levant straight stairlift



"11 out of 10 job – excellent, very well explained"
Customer in Skegness – September 2015
---
Installation Flow 2 curved stairlift



"Good and efficient service, engineer very helpful and pleasant"
Customer in Hampton – September 2015
---
Installation of Flow 2 curved stairlift



"Very professional and efficient"
Customer in Peterborough – September 2015
---
Service and batteries on Acorn stairlift



"Polite and pleasant engineer – work completed in allotted time"
Customer in Orpington – September 2015
---
Installation of Flow 2 curved stairlift



"First class work"
Customer in Cambridge – September 2015
---
New stairlift fitted and old one removed



"Speedily and tidily done with little disruption. A cheerful demonstration (and time for a 'test drive' !) by the polite and professional fitter. The care and helpfulness by Janay at Kudos Stairlifts in understanding our urgency, sourcing and arranging the fitting etc was second to none. I would recommend Kudos Stairlifts 100%. Great!! "
Customer in Birmingham – September 2015
---
Stairlift Installation



"Job well done. All left tidy and neat"
Customer in Whitstable – September 2015
---
Installation of Flow 2



"More than satisfied, very happy"
Customer in Harwich – September 2015
---
Installation work



"Friendly and efficient. Kept within time scale. Very happy"
Customer in Kings Lynn – September 2015
---
Installation of Flow 2 stairlift



"We could not have had a better engineer and installation"
Customer in London – September 2015
---
Installation of curved stairlift



"Engineer was very polite and on time. Very pleased with service. Thanks"
Customer in London – September 2015
---
Installation of curved stairlift



"Speedy, trouble free installation, very happy with service"
Customer in Ruislip – September 2015
---
Installation of a stairlift



"Everything has gone very smoothly from survey to installation. Very little noise and tidy up afterwards"
Customer in Dereham – August 2015
---
Installation of a Flow 2 stairlift



"Happy with service"
Customer in Ashford (Surrey) – August 2015
---
Installation of HomeGlide Extra stairlift



"Turned up on time,. Very happy with work carried out. Very good"
Customer in Bexleyheath – August 2015
---
Supply and install straight stairlift



"Very impressed with the speedy service and lovely people to deal with"
Customer in Guildford – August 2015
---
Installation of curved stairlift



"Job well done, very happy"
Customer in Dereham – August 2015
---
Installation of a Flow 2 stairlift



"Everything went so smoothly. Very impressed with everything"
Customer in Norwich – August 2015
---
Supply and installation of curved stairlift



"Will make a difference to myself and my husband. Installers were very nice. "
Customer in Pulborough – August 2015
---
Install Flow 2



"Very pleased"
Customer in Canterbury – August 2015
---
Install 2 x straight stairlift



"Both chair-lifts have been professionally installed and tested. It looks a very good set up."
Customer in Chislehurst – August 2015
---
Installation of curved stairlift



"Very happy, thank you"
Customer in South Ockendon – August 2015
---
Flow 2 stairlift installation



"Very pleasant engineer. Worked hard. Very efficient. Very pleased."
Customer in Peterborough – August 2015
---
Installation of straight stairlift



"Arrived on time. Worked very well and quietly and did an excellent job"
Customer in Harpenden – August 2015
---
Installation of Curved stairlift



"Very helpful, very patient and very clear explanation of instructions"
Customer in London – August 2015